Sometimes the vibrant cut and thrust of the corporate media world, particularly regarding revenue focus, can seem cold and callous.
People often take second place to profits.
For many Christians working in the media, the daily search for profits can seem at odds with a need for a calm and reflective search for God.
Newsquest Plc has been in the trade press a great deal over the past 12 months, as it tries hard to streamline its regional publishing operations to combat competition from fellow giant Trinity Mirror. The latter recently absorbed Local World and this dominance could well threaten Newsquest's market growth in regional news.
Newsquest's business strategy seems to be one of making savage cuts of staff. Last year several longtime employees were shown the door, photographers were axed and journalists issued with camera phones and told to multi-task. News reporters were issued with strict quotas and ordered to deliver a targeted number of scoops per week. Not easy.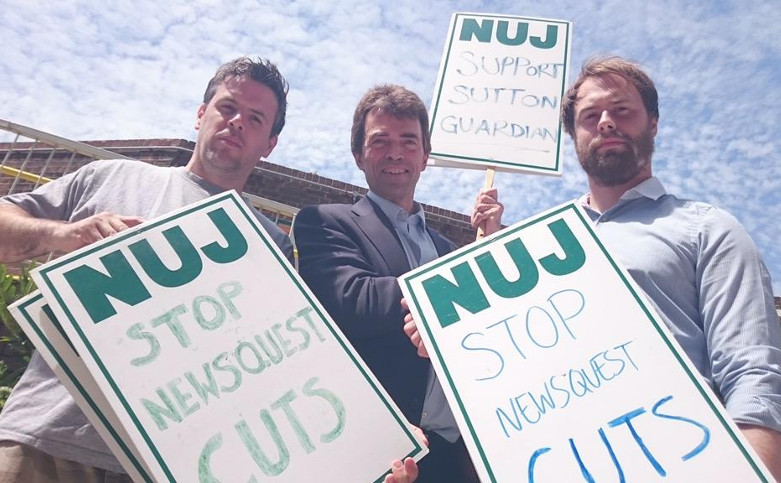 Even paperboys/girls were not immune from this profit streamlining, as their tiny wages were made monthly rather than weekly so as to cut payroll accounting costs.
While it may seem unfair to single out Newsquest as an example of corporate pruning (there are others wielding axes) the double standards of the current local press agenda does deserve highlighting.
On the one hard regional media makes great play of saying they are all about helping support, promote and enrich the locations their newsbrands cover. Yet at the same time they exploit and disregard their own staff, who are usually themselves local people.
The big decisions, of course, are often made far away, safely in boardrooms in other larger towns and cities.
In Newsquest's case, in other countries, as this UK regional publisher is, in fact, American owned, part of the US giant, Gannett Incorporated.
Boardrooms, or at least, good conscience exist for all of us. In one way or another, we are all answerable to boards or to other people. Good Orderly Direction (GOD consciousness) is a necessary fact of life.
Even a traditional church service is something like a shareholders meeting - no, vicar, I don't mean it's boring, although this sometimes could be the case!
A good sermon sets the agenda and we listen, evaluate and choose weather to invest, or not. We search ourselves and search for God, and His will for us.
As Christians working in media, it is this key Sunday meeting that can set the pace for the working week.
True streamlining is made by finding, then actually following a path God has mapped out. The result of a successful God-quest.
Regional media (and as far as a Goliath organisations such as the Gannett Corporation/Newsquest are concerned, the UK is just another of their many regions) offers lucrative rewards. Corporations know this well. Communities welcome their investment. But they won't if profits are ruthlessly placed before people.
The good news is that the vicar's weekly sermon repeatedly assures us that God is not lost.

Sadly, corporate media responsibility often is.
--------
Duncan Williams has a background in faith publishing and is a researcher and part-time lecturer church and media communications.